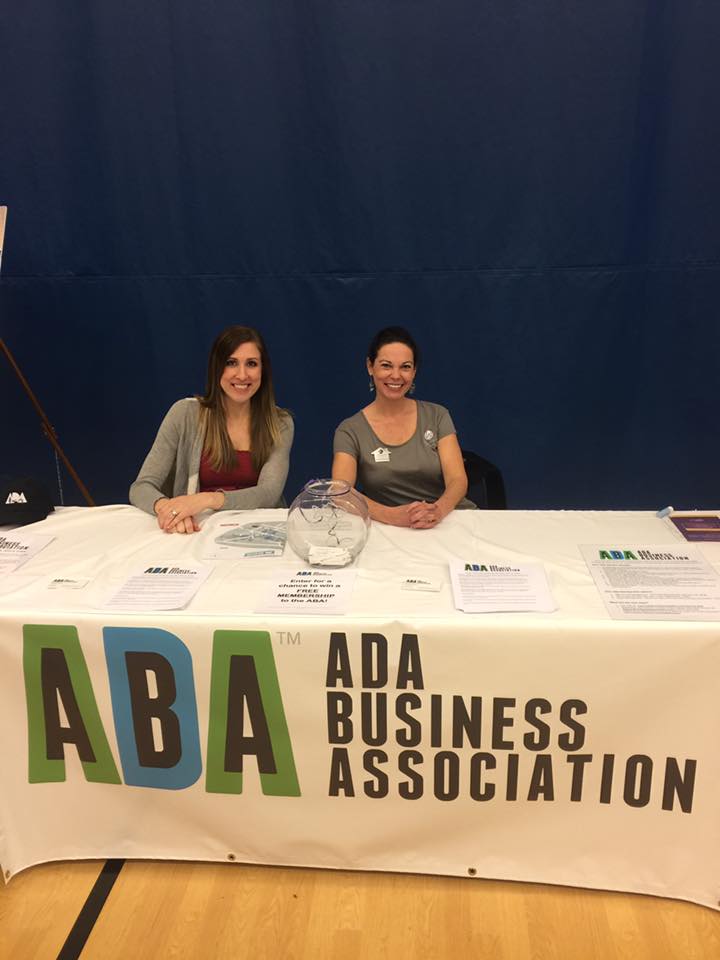 Your Business Success Starts Here!
Join the Ada Business Association (ABA), and enjoy the many member benefits, including discounts on sponsorships, networking, and speaker presentations. Membership meetings are quarterly.
The Ada Business Association sponsors a variety of local events throughout the year. Please check the ABA calendar regularly for event specifics, including dates and times.
Our next membership year will run from July 1, 2018 – June 30, 2019.
2018 ABA Member Benefits
Involvement in community events plus discounts on sponsorships of those events (Forest Hills Community Expo, Arts in Ada, August in Ada, Trunk or Treat, and Tinsel Treats and Trolleys)
Promotion through the ABA FB Page
Monthly member meetings which include lunch, networking, and a presentation from a guest speaker on various business topics
20% off regularly priced classes & packages, plus first class free at Alkalign Studios for ABA Members and their employees
Discounts on logo design services through the ABA's partnership with Extend Your Reach. Packages available for new logos or for multiple file formats (social, web, etc) of your current logo.
Exclusive offerings in The Bridge magazine
Up to date communication on community happenings, development, township updates, advertising opportunities, and more
Inclusion in the business directory on the ABA website, which is used by businesses and community members alike to find where they can obtain needed goods and services
Ambassador Program – launched to promote member inclusion and communication
Aquinas College offers a 20% tuition scholarship for eligible employees of ABA-member organizations. It is for those approximately 23 years and older and can be used for any number of classes at the undergraduate or graduate level.  Click here for more information.
Please click here to join the ABA today!