ABA Monthly Happy Hours
Looking to connect with fellow ABA members or to learn more about the ABA? Join us at one (or all!) of our monthly happy hours on the second Wednesday of the month at an ABA member restaurant or business, 4:30pm - 6:30pm. No registration required.
Our Happy Hour Series for July 2023 - June 2024 is presented by:

September - we will not be hosting a Happy Hour.
October Happy Hour
Vitale's Pizza of Ada
Wednesday, October 11, 2023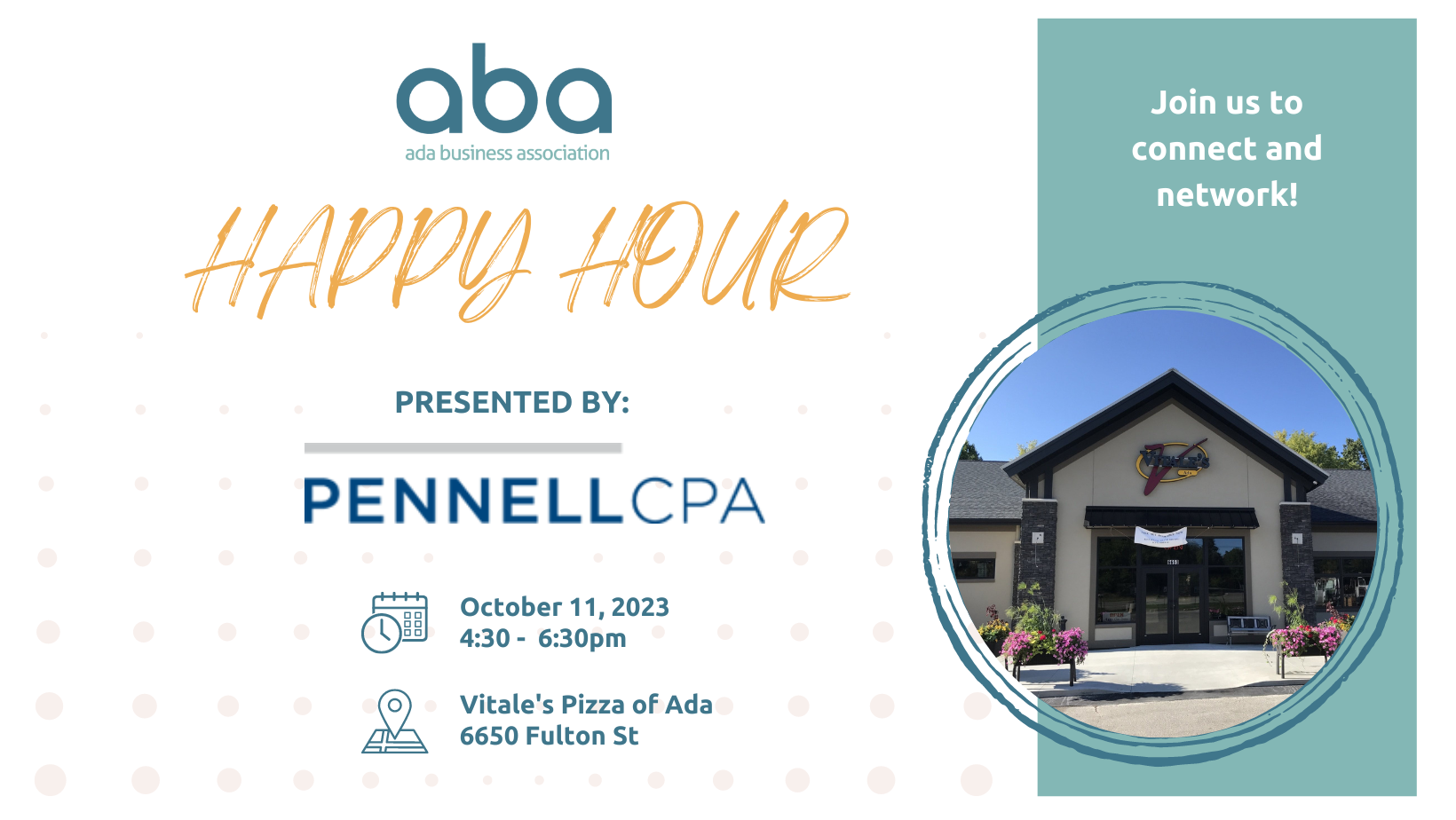 We look forward to seeing you!
Upcoming Happy Hour Dates:
November 8, 2023 - LIMA House
December 13, 2024
January 10, 2024
February 14, 2024
Photos from previous happy hour events.